100 WOMEN. 100 STORIES. 100 CAPES
Support material
A choir of 100 women and girls will sing the stories of 100 Australian women, in a large- scale choral work by Sydney-based composers, communally celebrating and honouring women's experiences.
​
The House will bring together a community choir of 100 women and girls aged 10-85+ to learn and perform a new choral work inspired by Australian female experiences as told to us through phone interviews.
​
This is a project conceived of, led and made by women. The driving force of its inception was girls and women reaching out to each other at a time of isolation. Bringing 100 women and girls together in a choir, will form bonds across ages, generations, cultures and abilities, and ultimately create a supportive community that celebrates what it is to identify as being female.
This is an example of a large-scale women's choir:
HUMMINGSONG COMMUNITY CHOIR
Creator: www.hayles.com.au
Copyright: Christopher Hayles
100 Stories 100 Capes is a large-scale community project created across 3 years. In the lockdown, young women from The House interviewed 100 cape-makers: cross-age women from remote, regional, metropolitan and urban communities in every Australian state. The 100 interviews have been composed into an hour long choral work for a 100 woman choir to sing. The developing work will be designed for audiences to navigate an installation hearing their stories, housed within red capes and interspersed with music and stories.
'WE ARE HERE'
COMPOSITION BY JESSICA O'DONOGHUE
We Are Here Full Demo
JESSICA O'DONOGHUE
COMPOSERS OF THIS PROJECT
PAST WORK IN THE COMMUNITY
Regional Songwriting Workshops
The AKIN Program creates opportunities for Arts participation in targeted rural communities, for girls aged 8-18. We want to create an opportunity for every girl who puts her hand up saying I want to learn to use my voice. AKIN is a songwriting program that sees The House creative team facilitate cross-age singing and songwriting workshops, creating more city-country connections.
Inspired by experiences of the COVID-19 pandemic and the huge challenges that isolation brought to musicians, The House presents BAGATELLE. This project was a 2021 House Commission to showcase a series of micro-compositions written by The House ensemble in collaboration with celebrated composer and pianist Sally Whitwell. This work celebrates choral voice, the return to live music, and the human connection of singing together.
Tender Young Creatures is an immersive choral installation that explores the concern of girls and women walking alone at night. This show is inspired by the Little Red Riding Hood tale, and through 10 distinct moments, the audience experience the duality of what it is like to be a girl walking alone at night and the wolf who peers in the dark. By giving the audience this experience, Tender Young Creatures creates an empathetic audience willing to listen to young girls, and engage in meaningful conversation.
SALT is a concept driven a cappella performance that explores the link women have to the ocean and to salt itself. This is an interdisciplinary vocal installation inspired by ancient myths and storytelling of the female heroine. This project showcases the haunting modality of choral music and the purity and strength of both the solo and collective voice. SALT is a cathartic work written by the Ensemble in collaboration with Danielle O'Keefe, across 3 years from 2016-2019.
Toy Choir is an introduction-to-music program dedicated to excellence in choral ensemble work and the development of young artists in singing, songwriting and performance. Toy Choir was established in Sydney, and is now offering the program in Gunnedah and Deniliquin, offering high quality music education to girls in regional towns and cities.

Toy Choir is bursting with happiness, hearing the sweet and joyous harmonies of young girls voices with infectious and rhythmic ukulele strumming. Girls aged 9–16 learn to develop their voices and build confidence to take space and have their stories heard. Key to the program's success is spreading joy and peer–to–peer learning. As soon as students are capable they become teachers, creating a cycle-of-learning: learn–do–teach–master.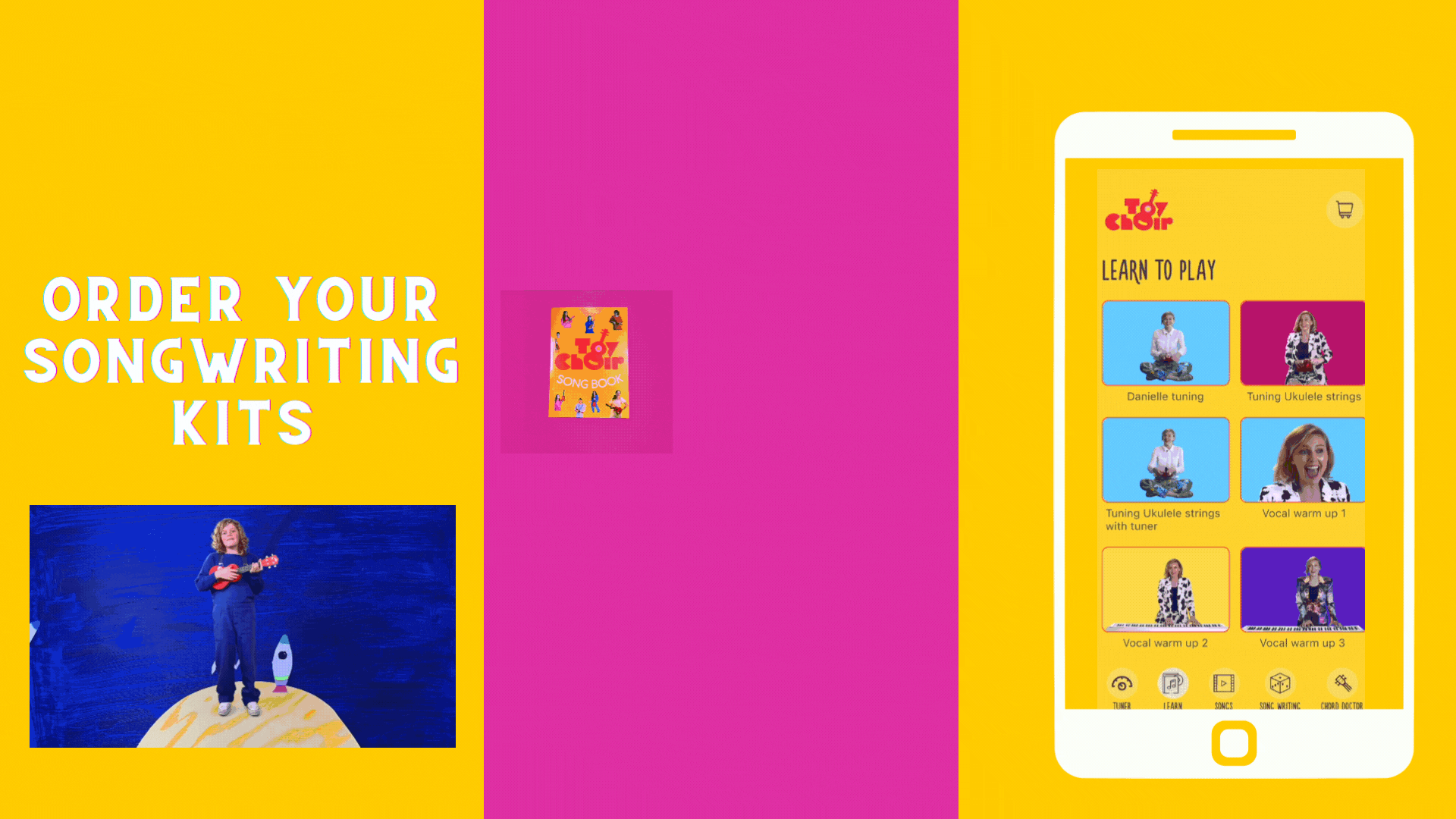 Danielle O'Keefe
CEO, FOUNDER &
ARTISTIC DIRECTOR
Kath Melbourne
STRATEGY & DEVELOPMENT
Jayden Selvakumaraswamy
ARTISTIC ASSOCIATE
Kate Butler
Regional Officer
Annelise Everingham
Regional Officer
Soren Goulding
2021 APPRENTICE
Tallulah Simpson
2022 APPRENTICE